Developing the IT Scorecard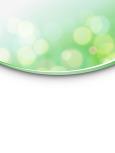 Developing the IT Scorecard
Region: Global
408 Pages
Business Intelligence [part of Optima Media Group]
"A comprehensive and thorough examination of the issues relevant to the development of an IT Scorecard."Chris Nutten, Deputy Managing Director, Prudential Portfolio Managers Ltd, Property Division Globally, computer and telecommunications investments now amount to half or more of most large companies' annual capital expenditures. Whatever IT investment is made, one thing is clear, it must be viewed as a `value producing' proposition in line with the strategic goals of your organisation. Technology alone does not provide value - it is its application to the business that can add benefits. Top performers spend relatively less money on IT, but focus their spending on areas where the investment will make more difference in terms of business benefits. But how do you evaluate the investment required? And how do you measure the value and business results created by your investment? Developing the IT Scorecard reveals the tools, techniques and approaches that separate the winners from the losers in IT evaluation and performance measurement. Drawing on case studies of pioneering organisations in the US, Europe and US, it offers a blueprint based on actual, successful experience - often learned the hard way - for planning and implementing IT evaluation and performance measurement across the systems life-cycle. Setting a new agenda for IT evaluation, this report reveals: The critical first steps - feasibility assessment and project planning Winning frameworks for risk assessment and management How to choose the right measurement practices The Balanced Business Scorecard - how to align IT goals with business strategy Key lessons in IT benchmarking How to use IT outsourcing for improved evaluation practice How to assess the business value of electronic commerce The key emerging issues in IT evaluation Exclusive survey results As part of the research for Developing the IT Scorecard, Business Intelligence and the Oxford Institute of Information Management conducted an extensive survey into how IT evaluation practices are managed in leading organisations throughout the UK, Europe and the US. The exclusive results enable to see how your own company's evaluation practices and techniques measure up against the average, the best and the worst in the field. Case studies include: Post Office - Royal and SunAlliance - California Franchise Tax Board - C& A - Virtual Vineyards - BP Exploration - Sainsbury plc - Unipart - Hewlett-Packard - British Aerospace SHOW LESS READ MORE >
1 EVALUATION - TRENDS, ERAS AND CHALLENGES
Executive Summary
The 'Evaluation Challenges' model - issues in IT investment and usage
Cost and risk issues
Benefits and value concerns
Addressing the IT productivity paradox
Organizational variations in IS/IT performance
IT eras - a further complication to the measurement problem
The systems-centric era - 1964-1981
The PC -centric era - 1981-1994
The network-centric era - 1994-2005
A content-centric era 2005 -?
Implications for IT assessment practices
Answering the challenges - life-cycle evaluation
Alignment
Prioritization
Feasibility
Development and implementation
Post-implementation
Ongoing operations
Evaluating IT sourcing options
Evaluation - additional perspectives and enhancements
Cost/contribution model and IT value
The value proposition - external and internal customers
Developing IT life-cycle evaluation as a process

2 A SURVEY OF CURRENT EVALUATION TRENDS AND PRACTICES
Executive summary
IT evaluation issues - overview
New evaluation methods
Assessing IT evaluation practice and IT performance
'Inhibitors' to IT evaluation
Perceived IT quality (rated by respondents)
Customer expectations - measurement and perceived IT performance
The evaluation of IT investment proposals
Evaluation criteria for IT investment proposals
Problems in evaluating proposals for IT investment
Benefits from evaluating investment proposals
Evaluation of IT development projects
Organizations evaluating at the development/project stage
Reasons for project abandonment
Problems experienced in IT project evaluation
Post-implementation review into ongoing operations
Problems associated with post-implementation evaluation
Post-implementation review - benefits experienced
Do IT investments pay off?
Specific issues in IT evaluation
Overview - links with business performance measurement
The balanced business scorecard and IT performance
Benchmarking IT performance
IT outsourcing and evaluation
Case study: The UK Post Office

3 PLANNING, PRIORITIZATION AND THE FEASIBILITY OF IT INVESTMENTS
Executive summary
Why do we need feasibility assessment, project planning and benefit management
Planning and prioritization approaches
Caselet: Hewlett-Packard
Strategic information systems planning (SISP)
Caselet: BP exploration
Application portfolio analysis
Caselet: two manufacturing companies
Management in the s research programme
A multiple methodology for IS/IT strategy formulation
Caselet: applying a critical success factors approach
Caselet: operating division of a UK insurance company
Caselet: sterling security
Planning and prioritization - a business-led approach
Planning and prioritization - risks and recommendations
Feasibility assessment
Return on investment (ROI)
Cost-benefit analysis
Caselet: Royal & SunAlliance UK life and pensions
Multi-objective, multi-criteria methods (MOMC)
Boundary values
Critical success factors (CSF)
Caselet: Sainsbury Plc
Return on management (RoM)
Net present value (NPV)
Caselet: UK Retailer
Information economics
Balanced scorecards
A summary of considerations for IT investment feasibility
Benefits management - feasibility stage
The benefits management process
Measuring and managing IT benefits
IT investment mapping
Benefits management examples
Caselet: UK high street retailer
Caselet: Sainsbury Plc
Caselet: Unipart
Conclusion
Case study: Royal & SunAlliance - developing evaluation practices

4 RISK ASSESSMENT AND MANAGEMENT
Executive summary
Why IT-based projects fail
Caselets: The London Stock Exchange and TAURUS
California State automated child support system (SACSS)
Royal air force logistics system
Rabobank - client/server project
UK Department of Social Security 1982- 1995
Lack of strategic framework
Lack of organizational adaptation to complement technological change
IT supplier problems and general immaturity of the supply side
Poor management of change
Too much faith in the technical fix
Additional issues
Frameworks for risk diagnosis
Financial estimates and statistical techniques
Caselet: Risk calculation in a pharmaceuticals company
Diagnosing project risk - size, structure and experience with technology
The information economics framework
Towards a synthesized framework
A broader framework - capturing history, context, content and process factors
Successful risk mitigation - some examples
Caselets: BP exploration
"GenBank"
California Franchise Tax Board
Risk assessment - emerging enabling factors
User involvement and user-IT partnering
Commitment from management, key staff and IT professionals
Flexibility
Strategic alignment
Time constraints
Project size
Scope control
Contingency planning
Feedback from the measurement process
Conclusion - the risk management process

5 PROJECT MANAGEMENT AND POST-IMPLEMENTATION EVALUATION - METHODS AND APPROACHES
Executive summary
Development and project management
Need for design, development and implementation measurement
Project management, development and implementation methodologies
Traditional life-cycle development methodologies
Caselet: Royal & SunAlliance
Information economics
Development benchmarking
Prototyping
Caselet: Safeway Plc
Benefits funding
Post-implementation and ongoing evaluation practices
Post-implementation review
Benchmarking ongoing IT operations
Caselets: Sainsbury and benchmarking
Unipart - a major manufacturer/distributor
Hewlett-Packard
Service levels - agreements and measures
Caselets: BP exploration
"GenBank"
Benefits management
Caselet: B&Q - the DIY retailer
Conclusion - best practice results
o Case study: California Franchise Tax Board 1993-1998

6 IT ASSESSMENT - TAKING A BALANCED BUSINESS APPROACH
Executive summary
The need for a scorecard
What is the 'balanced business scorecard'?
How to develop a scorecard
The IT scope of the scorecard
Scorecard risks
Caselet: European retailer
Scorecard benefits
Case study: the balanced scorecard at GenBank

7 IT BENCHMARKING - VAN NIEVELT'S BOP APPROACH

Executive summary
Fads, fixes and benchmarking
Does best practice work?
Benchmarking IT in the context of organizational performance
Benchmarking organizational and IT performance - Van Nievelt's BOP approach
Economic value added - BOP's measurement of economic performance
Measuring competitiveness - relative customer satisfaction (RCS)
Constructing the multi-factor model
Reading the contour maps - more BOP findings
Systems as support of IT
Conclusions - benchmarking and becoming more competitive

8 IT OUTSOURCING AS CATALYST FOR IMPROVED EVALUATION PRACTICE
Executive summary
Introduction
Patterns of assessment
Evaluating in-house performance
Evaluating the total IT contribution
Caselet: Norwich union healthcare
Caselet: BP Exploration
Full costs and charging systems
Caselet: Wessex Water
Benchmarking and external comparisons
Caselet: British Aerospace
Service level agreements and the internal market
Caselet: Beyond SLAs at British Aerospace
Economics of the vendor bid
The influence of pre-existing evaluation practice
Sources of hidden costs
Economic myths in outsourcing
The centrality of the contract
Bid economics - ten lessons
Outsourced - setting up a measurement system
Tight and loose contracting
Measurement - systems and service levels
Outsourced - anticipating evaluation issues
Much effort may be needed to develop an adequate measuring system
Outsourcing can require a culture change on measurement
The possibility of vendor opportunism
Internal charging systems may create problems
Users may become more wary of the IT service
It costs may become too transparent
Staffing - a vital resource
Informed buying
Contract monitoring
Contract facilitation
Vendor development
Human resource challenges
Conclusions and recommendations

9 ASSESSING THE BUSINESS VALUE OF INTERNET-BASED ELECTRONIC COMMERCE
Executive summary
The economics of internet-based electronic commerce
The forms of electronic commerce
Electronic commerce - the evaluation challenges
The internet business case: need for an evolutionary perspective
Exploiting the virtual value chain
Electronic commerce - further benefits and challenges
The new economics of electronic communities
Case study: C&A and business-to-consumer retailing
Case study: Virtual Vineyards

10 KEY EMERGING ISSUES IN INFORMATION TECHNOLOGY EVALUATION

Executive summary
The Year 2000 - evaluation challenges
Dire predictions
What is the Year 2000 problem?
Year 2000 - issues and responses
European monetary union - IT implications
European foundation for quality management (EFQM)
IT infrastructure evaluation revisited
Caselet: Rabobank
IT benchmarking
Quality of benchmarks
Effective benchmarks
Caselets: Hewlett-Packard
BP exploration
Cost of ownership
Corporate mergers and acquisitions
Case study: Royal & SunAlliance UK Life and Pensions

11 CONCLUSION - AN IN-DEPTH LOOK AT INTEGRATED PERFORMANCE MEASUREMENT
Executive summary
Problems in misalignment and performance inhibitors
Integrating business performance - measurement as management
Caselet: making the connections in manufacturing
Caselet: IPM - entities and relationships
Caselet: 'Chemco'
Caselet: 'Pharmco'
Building in the IT perspective
Case study: International, Financial and Property Services
Case study: Financial Service Company

Index
Globally, computer and telecommunications investments now amount to half or more of most large companies' annual capital expenditures. Whatever IT investment is made, one thing is clear: it must be viewed as a "valued producing" proposition in line with the strategic goals of your organisation. Technology alone does not provide value - it is its application to the business that can add benefits.
Developing the IT Scorecard reveals the tools, techniques and approaches that separate the winners from the losers in IT evaluation and performance measurement. Drawing on case studies of pioneering organisations in the UK, Europe and US, it offers a blueprint based on actual, successful experience - often learned the hard way - for planning and implementing IT evaluation and performance measurement across the systems life-cycle.
Chapter One: IT Evaluation - Trends, Eras and Challenges
Chapter one looks at the importance of evaluating IT with the goal of understanding costs, and types of benefits derived and guidelines for measuring those benefits
Chapter Two: A Survey of Current Evaluation Trends and Practices
As part of the research for this report Business Intelligence and the Oxford Institute of Information Management conducted an extensive survey into how IT evaluation practices are managed in leading organisations throughout the UK, Europe and the US. This chapter summarises the survey results enabling you to see how your company's evaluation practices and techniques measure up against the average, the best and worst in the field.
Widespread customer dissatisfaction and the desire to become a business-focussed IT organisation led to the introduction of a customised IT measurement portfolio for the UK Post Office's IT services, including the Balanced Business Scorecard, EFQM initiatives, an investigation into the benefits of outsourcing, and the implementation of ongoing customer surveys. The new measurement regime provides not only direction for the future of the organisation, but also an effective management tool that is ingrained within the IT culture.
Chapter Three: Planning Prioritisation and the Feasibility of IT Investments
Overall planning and prioritisation of IT projects can provide a bird's-eye view showing how various projects interrelate to each other and of other initiatives and operations within the organisation. This chapter examines planning and prioritisation, feasibility assessment, and benefits management approaches, reinforcing the need to focus on life-cycle evaluation and quality IT investments.
An examination of evaluation at a division of SunAlliance uncovers both strengths and weaknesses in their systems life-cycle approach and reveals key lessons in alignment and prioritisation.
Chapter Four: Risk Assessment and Management
Chapter four explores risk assessment and risk management. It reviews why projects fail, in order to glean insight about project risk and other project variables requiring management. It also looks at frameworks for diagnosing risk as the basis for failure/success of a project, reviews successful risk analysis examples, and finally, from a risk analysis perspective extracts a set of variables that need to underlie measurement going forward.
Chapter Five: Project Management and Post-implementation Evaluation - Methods and Approaches
Chapter five looks at evaluation from the IT project process through to post-implementation. Several popular management and development methodologies will be reviewed here against project/risk variables.
The California Franchise Tax Board faced problems when it needed funding from the California legislature for critical technology improvements. Because of several recent IT disasters involving other Californian public sector agencies, the legislature was unwilling to commit to funding for unproven IT projects. A performance based procurement process, underpinned by benefits funding, provided the lever FTB needed to get the project go-ahead.
Chapter Six: IT Assessment - Taking a Balanced Business Approach
The development and use of a scorecard provides the organisation with the opportunity to agree on and disseminate a clear organisational strategy, deliver this in detail, and continually improve on delivery. Chapter six covers the conceptualisation and use of balanced business scorecards, the use of which can align IT usage with organisational strategy.
GenBank needed to modify its approach to business in general and IT in particular in order to maintain its customer and profit base. Ultimately, the IT group decided on the balanced scorecard as the vehicle for carrying out a new measurement and management programmed.
Chapter Seven: IT Benchmarking - van Nievelt's BOP Approach
Chapter seven examines benchmarking techniques in general and van Nievelt's approach in particular. This approach avoids significant problems inherent in many benchmarking initiatives and, if used correctly helps to diagnose and redirect organisational competitive performance.
Chapter Eight: Outsourcing as a Catalyst for Improved Evaluation Practice
Chapter eight explores outsourcing and its relationship to the evaluation process.
Chapter Nine: Assessing the Business Value of Internet-based Electronic Commerce
The contribution of Internet-based electronic commerce to the business has to be clearly defined before the allocation of resources. Chapter nine examines the economics of electronic commerce.
When European fashion retailer C&A decided to conduct market research among a group of buyers not attracted by its retail outlets it chose the Internet as its medium. Business needs and objectives were clearly defined, the potential contribution of the Internet was examined and evaluated against alternatives and specific goals and expectations were defined, along with suitable metrics. But the main problem was in measuring the overall success of the project.
Chapter Ten: Key Emerging Issues in Information Technology Evaluation
Chapter ten covers a number of special issues pertaining to evaluation including the Year 2000, EMU, EFQM, infrastructure issues, mergers and cost of ownership.
The case Study on Royal and SunAlliance UK Life Pensions provides an effective illustration of the interaction between technology evaluation and a number of special issues covered in this chapter. The case study describes the business and technology contexts of the merged organisation.
Chapter Eleven: Conclusion - An In-depth Look at Integrated Performance Measurement
This Chapter presents a case study that ties together the issues and evaluation approaches, by pointing towards integrated performance measurement as a process, a set of techniques, facilitated by computerised tolls.
Note: Product cover images may vary from those shown