Application Integration For E-Business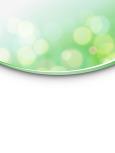 Application Integration For E-Business
Region: Global
242 Pages
Business Intelligence [part of Optima Media Group]
Involved in taking e-Business forward in your company? Application Integration for e-Business is essential reading "In the new business environment, it isn't the biggest that will survive but the most agile. Information architecture is not a single project matter, but a strategic corporate issue. If you don't have somebody on the Board who knows the importance and benefits of EAI, you should change companies!" - Christophe Lesieur, Head of Asset and Liability Management Systems, Deutsche Bank AG The e-business market is forecast to reach $1.3 trillion by the year 2003. When more and more information needs to be shared across traditional business boundaries, the way that companies integrate their systems and processes is rapidly becoming one of the most important priorities in business today. To meet the challenges of e-business, information systems need to communicate with each other as seamlessly as possible, provide real-time visibility of transactions across the entire enterprise and be flexible enough to accommodate the changing structure of the business. Existing approaches have proved costly, inflexible and slow. To survive the transition from old business to e-business it's essential that organizations deliver integrated solutions today. Application Integration for e-Business shows you how. This report reveals how leading companies are looking to Enterprise Application Integration (EAI) products for cost-effective, flexible solutions they can implement without delay. Read this report and get the inside stories on how companies from a wide range of industries and business sectors are achieving a clear competitive advantage through their approach to application integration. You'll discover: How to use EAI technology to deliver bottom-line business benefits in your organization How to use EAI to support merger and acquisition, e-business and CRM initiatives Clear, jargon-free guide to what EAI is and how it differs from ERP and traditional middleware How EAI can be used to integrate applications and business processes more simply and cost effectively than traditional methods Practical guidelines on how to develop an effective EAI implementation strategy How to devise and communicate a sound business case for investment in EAI Guide to vendors, products available and how to select what's best for your business Also available as single or multi-user Cd-romChoose PDF for delivery on Cd-rom and you can print, copy and paste sections into your own management reports, search by topic or organization and more. Order the multi-user version and you can load onto your corporate intranet and share with the whole management team. SHOW LESS READ MORE >
In-depth case studies
How leading companies are using EAI technology to achieve competitive advantage. You'll discover how:
GE Information Services, the world's number one provider of electronic commerce services, is using Hewlett Packard's Changengine to integrate Tesco's internal promotions and electronic point of sales systems and make the information available to suppliers through a collaborative process provided by its Trading Information Exchange service.
At British Airways the use of EAI tools to integrate data as it moves into the Operational Activities Data Warehouse has transformed managers' decision-making capability by providing them with accurate and timely information.
Deutsche Bank is using EAI technology as part of a corporate information architecture in order to compete more effectively in today's dynamic business world. "Real-time and near-time data distribution requires the ability to integrate information, which is why we need Enterprise Application Integration," says Christophe Lesieur, Head of Asset and Liability Management Systems.
Elsevier Science has used Constellar Hub to create global systems across a company that once had six separate IT departments in six different countries in order to provide one-stop shopping for customers. The company has found the benefits of using EAI software can be considerably enhanced by using it in conjunction with a single source of data.
Through a series of mergers and acquisitions Fujitsu Computers became a major developer, manufacturer and supplier of PCs, servers and notebook computers. "Integrating diverse organizations and their applications is a major task. EAI enabled us to avoid replacing all our systems in a major project... It allowed us to reduce it to a series of small, manageable tasks," says Tim Hargest, Manager of Information Systems Programmes.
General Motors is implementing an ambitious e-business programme through its new business unit eGM. Under the plan, General Motors expects to improve on customer service and efficiency and slash costs through eGM's integration of business development, strategic marketing, sales, product management and technology and operations units to one central unit.
Scottish Power has achieved independently verified business and financial benefits by integrating applications across its fast growing business. "The project went well, met its objectives, came in on time and met its budget. It achieved a positive rate of return and delivered positive business benefit," says Hans Vaagenes, Managing Consultant, Ernst & Young's Energy and Utilities Group.
A hub and spoke EAI architecture at VF Corporation is enabling a best of breed approach to new systems implementation, providing a more flexible solution in a changing business environment.
"Is it possible to present a common, customer-focused view of a complex business process such as a death claim, when the customer's portfolio of policies is spread across several product-focused legacy systems?" asks Alan Jones, Business Architect at Zurich Financial Services UK Life Limited. With a process-oriented approach to EAI and the right tools, the answer is yes. At Zurich Financial Services EAI was used to change the company's outlook and systems from a product focus to a customer focus without rewriting all the systems.
Key findings of this report
EAI solutions for real-world business issues
Application Integration for e-Business explains what EAI is and includes a three-tier model to help explain the functionality of EAI products and how the technology can be used to support business integration for mergers and acquisition activity, e-business initiatives, CRM programmes and more.
Why leading companies are turning to EAI to resolve business integration challenges
Research carried out for this report identifies nine key business drivers for implementing EAI solutions. Application Integration for e-Business reveals both user motivations and concerns.
Ensure you have a sound business case for EAI investment
The importance of building a strong business case for EAI, establishing a clear understanding of the benefits to be gained and ensuring that business benefits can be measured, cannot be underestimated. This report explains how to identify the benefits, costs and risks involved and reveals how to adopt a planned, incremental approach which will ensure your project stays on time, in budget and meets its business goals.
Develop and implement a winning integration strategy — three phase framework
EAI alone is no silver bullet. The technology is only part of the story — there are also critical training, communication, leadership and cultural issues involved. This report presents a step-by-step, three-phase implementation framework for you to follow to ensure your approach tackles all the important issues and delivers real business benefit.
How pioneering organizations are using EAI technology
Building data consistency, single application support, internal process-orientated EAI, business-to-business integration — learn how the leaders in the field are using EAI to tackle issues you're bound to face on the route to e-business.
Select the right technology for your organization's needs
A guide to EAI vendors and products enables you to shortlist your technology from the leading vendors in the market. Plus advice on product selection identifies some of the issues you need to consider to get the package that's right for your organization.
Views and predictions from the major consultancies
This report draws together views and predictions on the key issues from Cap Gemini, KPMG, Logica, EDS, Canopy International and PricewaterhouseCoopers, including how they see the market developing, major challenges and opportunities, plus information on the services they provide with full contact details.
What the leading consultancies say about EAI in this report
Find out how the leading consultancies see the market developing, major challenges and opportunities, plus information on the services they provide...
"Senior decision-makers need to understand and appreciate the business benefits that integration can bring —it is an opportunity, not a threat. Business-to-business systems are no longer a luxury, they are a requirement; and without implementing integration solutions, companies will not meet the demands of the e-economy — Canopy International
"The need for EAI is always driven by business needs, such as e-business or CRM. If this need is not present, than an EAI project is based on a technology need without a business driver - a sure recipe for failure." — Cap Gemini
"EAI has become imperative in the current IT business environment, which requires moving and sharing data across all boundaries. It meets the needs for multiple entities to collaborate with each other. It addresses the realization that one system cannot comprehend all the business needs or value-chain requirements introduced by an extended enterprise." — EDS
"EAI technology cannot be sold in its own right. Gone are the days of technology for technology's sake, for in the 21st century it will no longer be enough that it is the latest technology trend. In order for a Board of Management to agree the high implementation costs associated with EAI, there must be a strong business driver." — KPMG
"While there are studies available that concentrate on return on investment to cost-justify EAI in itself, we see customers primarily regarding EAI as a 'must have' to enable themselves to operate and compete by realizing e-commerce and CRM initiatives. For many, it is not 'how do we justify this' but 'how can we do without it?'" — Logica
"The EAI market is currently undergoing rapid expansion, with many products becoming available to ease the burden of business integration. Increasingly, it is used as a means of differentiation as many organizations are faced with mergers and acquisitions or require multiple methods of communication with existing and new customers and suppliers, such as through CRM or e-business channels. The EAI marketplace is likely to provide an important set of tools and techniques for all system integration in the future." - PricewaterhouseCoopers
Note: Product cover images may vary from those shown