e-crm: Customer Management Strategies for e-Business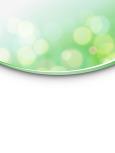 e-crm: Customer Management Strategies for e-Business
Region: Global
168 Pages
Business Intelligence [part of Optima Media Group]
Improving profitability and sustaining customer relationships through on-line channels

"An eye-level look at e-CRM that leaves out the hype and exposes the difficulties. On-the-nose perspectives and first-hand accounts provide an education so you won't have to take it on the chin when managing your own customer-centric projects." - Jim Sterne, Target Marketing of Santa Barbara

- How and where e-CRM can impact on profitability
- How to ensure e-CRM is an integrated part of your customer management strategy, not an add-on initiative
- Get fit for e-CRM - new organizational structures for new ways of managing customers
- The IT issues - all the practical advice and guidance you need
- Case studies of e-CRM success at leading companies

e-Business is set to be big business. But until now the focus has been on making the sale - little thought has been given to the customer. Once acquired, how do you manage and sustain that relationship? e-CRM: Customer Management Strategies for e-Business is a comprehensive route map for leveraging customer value through on-line customer management.

e-CRM is not compulsory. Managing your customers through on-line channels might even prove to be inappropriate for your organization. But taking a strategic approach to e-CRM - understanding the cost base and the contribution made by each channel to customer lifetime value - is critical.

e-CRM: Customer Management Strategies for e-Business provides the facts, figures and analysis of the key e-CRM opportunities and challenges so you can plan the strategic direction of your customer management programme. This report will enable you to develop a CRM strategy which fits your customer base by integrating both on-line and off-line customer management activities to meet customer expectations. SHOW LESS READ MORE >
Chapter 1: The Drivers of e-CRM
Executive Summary
Introduction
Why Introduce CRM?
Core Activities of CRM
The Role of e-CRM
Putting the 'e' into Business
- Technology Ahead of Process
- Waiting for the Future
- Listening to the e-Market
Predictions for On-line Purchasing
- Scenarios for e-Commerce Growth
- 'Explosive' Scenario
- 'Dynamic' Scenario
- 'Active' Scenario
- 'Sluggish' Scenario
Impact of Technology on e-Commerce Growth
The Culture Gap
Key Learning Points
Chapter 2: Channels and Activities for e-CRM
Executive Summary
Introduction
Putting the 'e' into Customer
From e-Commerce to e-Customer Relationship Management
Case Study: The Woolwich
- Background
- Innovating on Product
- Multi-channel Money Management
- Customer Information and Information Technology
- Results and Outcomes
Key Learning Points
Chapter 3: Organizational Structures for e-CRM
Executive Summary
Introduction
Channels and Customers
Customer then Channel
- Case Report: ABN Amro
Organizing for e-CRM
Old Business, New Channels
- Case Report: Travelocity.com
- Case Report: First Call
New Business Models for B2B
- Case Report: British Telecom
Potential Problems with Virtual Supply Chains
Key Learning Points
Chapter 4: Key Technology Components of e-CRM
Executive Summary
Introduction
Assembling the Building Blocks
- Software Vendors Converge
- Tracking the e-CRM Software Market
Analytical E-CRM Tools
- Understand the e-Customer's Needs
- Analytical e-CRM Software Vendors Converge
Case Study: Allied Irish Bank
E-mail Marketing and Automation
- The Need for an E-mail Process
- The E-mail Service Gap
Pulling it all Together
Key Learning Points
Chapter 5: Collecting and Managing Data for e-CRM
Executive Summary
Introduction
Data Everywhere
- Conflicting Data Requirements
Integrated Data Infrastructures
- Case Report: British Telecom
Data Mining and Analytical e-CRM
- The New Data Sets
- Banking on Data Analysis
Case Study: Freeserve
Key Learning Points
Chapter 6: Permission and Personalization
Executive Summary
Introduction
Website Personalization
Permission Marketing and Data Protection
Permission to E-mail
Defining Service Levels for e-CRM
Co-ordinating Service Levels
Key Learning Points
Chapter 7: Change Management and e-CRM
Executive Summary
Introduction
Understanding the Scope of Change
Approaches to Change Management
The Roots of Failure are the Roots of Success
People, Culture and Change
- Resistance is Usual
- Creating a Customer Culture
- Notes from the Underground
Communication, Training and Buy-in
Seeing it Through
Case Study: ARM
- Background
- The Role of Support Services
- Changing the Support Model
- Using Technology to Support Technical Support
- Driving Business Results through Service
Key Learning Points
Chapter 8: New Measures for e-CRM
Executive Summary
Introduction
The Changing Nature of Management Metrics
New Measurement Frameworks
- Case Report: Bank of Ireland
Pushing for New Measures
New Channel Metrics
Evolving Measures of Website Performance
Developing Channel Strategies
Key Learning Points
References
Index
e-CRM: Customer Management Strategies for e-Business reveals where and how e-CRM can impact on your organization's profitability. You'll discover:
New organizational structures for e-CRM - How to ensure your company's people, skills and processes work together to manage e-CRM challenges.
How to manage the e-CRM change programme - Ready-made frameworks and techniques to help your e-CRM change programme stay on track.
Launch a stand-alone dot.com or evolve the current organization? - Case reports of companies which have taken both approaches provide an insight into the opportunities and trouble-spots.
Solutions to and advice on many of the key IT issues - How to achieve integration, how to draw up a vendor shortlist, essential analytical tools which help drive your e-CRM strategy, important lessons in email marketing and more.
Key lessons in collecting and managing data for e-CRM - Essential skills for deploying analytical tools and creating a holistic view of the customer.
One-stop guide to email marketing - Get to grips with the important issues surrounding data collection, data protection laws, email automation tools, process and service level agreements.
Measurement tools and techniques for e-CRM - Discover the opportunities offered by models such as the Balanced Scorecard and Drivers of Customer Performance models, plus new metrics including share of wallet, lifetime value, retention rate and innovative measures for web site performance.
Best practice, in-depth case studies reveal how today's companies are using their web sites, what they are offering through them and how their e-CRM strategies are impacting on the bottom-line.
Note: Product cover images may vary from those shown