Financial Shared Services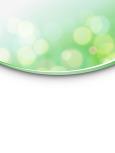 Financial Shared Services
Published: September 2007
Region: Global
Business Intelligence [part of Optima Media Group]
FEATURED COMPANIES
Agilent Technologies
City of Cape Town
FedEx
Reuters Asia
"Congratulations. This is a very helpful tool for those looking into the option and even to us who have already chosen the solution." Stan Wallace, Director, Shared Services, City of Cape Town.

Financial Shared Services is your definitive guide to creating a customer-centric finance shared services organization (SSO).
Based on in-depth analyses of eight corporations, who collectively work out of shared services centres throughout the world, this report shows that leading SSOs are migrating from a primarily cost saving focus in value creation to becoming truly customer-centric stand-alone business units.

The experiences of a number of other SSOs, the input of expert consultants and advisors, an examination of other major research reports, plus the results of a specially commissioned survey of SSO practitioners adds to the knowledge and learning from our major case organizations. Furthermore, each chapter within the report concludes with a self-assessment checklist to assist you in gauging your organization's preparedness in creating and implementing an SSO.

This management report features :

- how to create a customer-centric Finance SSO
- how to dramatically improve compliance management
- how to take shared services to new levels of effectiveness and efficiency
- self-assessment checklists to help you plan the creation of a service-focused Finance SSO
- the key building blocks of a Financial Shared Services Organization (SSO)
- In-depth case studies from leading international organizations including FedEx, NHS and Reuters.

Financial Shared Services also provides you with an action template and twenty key questions which capture the learnings of the report. Answering these questions will put you in a good position to elevate your SSO to its next evolutionary level. SHOW LESS READ MORE >
Author Profile

Acknowledgements

Preface

List of Tables and Diagrams

Chapter 1: Finance Shared Services – the basic building blocks

Overview
Introduction
The Cost Imperative
Cost Reduction: The Evidence
Case examples
Case Study Catalyst for SSO Creation
Defining Shared Services
Centralization and Shared Services
A Standalone Business Unit
Geographically Dispersed Centres
Shared Services Ownership
Process/Services Housed within Shared Services
Case Study Examples
Agilent Technologies
City of Cape Town
Eastern Health Shared Services
FedEx
InterContinental Hotels Group
UK National Health Service
New York Times Compnay
Reuters Asia
Conclusion
Self-assessment Checklist

Chapter 2: Defining the Customers' Needs

Overview
Introduction
Defining the Customer
How Customers View Performance
SSO Maturity and Customer Satisfaction
Case examples
Customer-facing Benefits: Case Examples
Benefits during growth
Case example:Tchibo Holding AG
Sarbanes-Oxley
Cutting costs and resources
Customer Involvement
Case example: National Health Service, UK
End-to-end Processes
Beyond Customer-focus
Customer Councils
Service Charges
Taking the aggressive approach
A more incremental view
Future charging plans
Conclusion
Self-assessment Checklist

Chapter 3: Creating a Customer-centric Culture

Overview
Introduction
Behavioural and Culture Change
Change Levers
Branding
Values
Training
Case Example: Allied Signal
Case Study Example
Customer Relationship Building
Recruitment
Existing Staff
Recruiting New Staff
Using New Recruits
Skill Requirements
Communications
Appraisal and Compensation
Cultural Congruence
Change Management
Conclusion
Self-assessment checklist

Chapter 4: Selecting the Right Location

Overview
Introduction
Case Organization Location
City of Cape Town
Eastern Health Shared Services
FedEx
InterContinental Hotels Group
National Health Service, UK
New York Times Company
Reuters
A Costing Paradox
The Brownfield/Greenfield Debate
Choosing a Site Location
Language Requirements
Favoured Destinations
Diageo Case Report
Criteria Overview
Conclusion
Self-assessment Checklist

Chapter 5: Beyond Shared Services – evolving delivery models

Overview
Background
Raising the Performance Bar
Pioneering SSOs
Outsourcing
Corporate Governance
Co-sourcing
Accenture/NCR Corporation Case Example
People
Processes
Technology
Location
Late Developers
Virtual Centre
Four Stages of Maturity
Stage 1: Consolidation
Stage 2: Standardization
Stage 3: Optimization
Stage 4: Virtualization
Horizontal SSOs
Selling Services Externally
Conclusion
Self-assessment Checklist

Chapter 6: Performance Measurement

Overview
Background
Survey Findings
Service Level Agreements
Case Examples
Working Without SLAs
Case Report: Standard Chartered Bank
Baseline Measures
Benchmarking
Case Examples
Efficiency and Effectiveness Axis
Customer-facing Metrics
Customer Satisfaction Surveys
End-toend Process Metrics
Balanced Scorecards
The Balanced Scorecard Explained
Whirlpool Europe Case Example
Case Example: Eastern Health Shared Services
Other Case Examples
Scorecard – Observation
Self-assessment Checklist

Chapter 7: Conclusion and Action Template

Overview
Background
Twenty Questions

Chapter 8: The Case Studies

Agilent Technologies

City of Cape Town

Eastern Health Shared Services

FedEx

InterContinental Hotels Group

UK National Health Service

The New York Times Company

Reuters Asia

Appendix

References

Index
Chapter 1, Finance Shared Services – The Basic Building Blocks, provides a potted history of the Finance Shared Services Organization (SSO) story so far. It explains why the SSO concept became popular (especially the cost benefits to be achieved by standardizing and the leveraging of technology) and the compelling evidence to show the cost benefits that have been achieved. This chapter also explains which finance services/processes are typically placed within an organization and which typically remain within the business, and the criteria that companies have used to decide which processes are placed inside an SSO and which are not. It also summarizes some of the key building blocks of SSO creation: such as senior management sponsorship, strong project management skills, etc.

Chapter 2, Defining The Customers' Needs, delineates the process through which the SSO leaders can identify the service requirements of the SSO's internal customers. It describes how to secure buy-in from Business Unit leaders by formulating and communicating a clear vision of the benefits that Finance Shared Services can deliver to the business. This chapter also discusses pricing issues – deciding, in partnership with the business, whether or not to charge customers for services. Indeed the organization may decide that business leaders can purchase services from the SSO or alternatively purchase from outside the organization.

Chapter 3, Creating a Customer-Centric Culture. For the Finance SSO to become truly customer-centric it is critical that it has the right culture. This section explains the importance of:

- Organizing the SSO within dedicated customer-facing service/process teams
- The use of internal customer relationship managers, customer satisfaction surveys, measurement and management
- Providing ongoing customer service training
- Inculcating a customer-centric mindset from day one of the SSO's existence
- Aligning performance management with service culture goals: compensation, appraisal, rewards and, importantly, recruitment
- Considering career management structures within the organization and beyond into the parent company itself.

Chapter 4, Selecting the Right Location. A critical issue in creating, or evolving, an SSO is site location. Historically SSOs have typically been first set up close to corporate headquarters. With SSOs (or more often satellite SSCs) now being set up in other locations (such as central and Eastern Europe) this section details the key considerations in site selection.

- Cost issues
- Qualitative issues such as education levels, telecommunications infrastructure
- Ensuring that the centre maintains customer-focused capabilities and mindset
- Risk assessment.

Chapter 5, Beyond Shared Services: The Next Frontier, considers how leading organizations are utilizing technology and other enablers to take shared services to new levels of effectiveness and efficiency. This section looks at the key criteria used to make the right decision and how to tackle the management and cultural challenges that emerge. This step also looks at the growing usage of 'virtual' shared services, in which processes are standardized and fully leveraged but not centralized, rather being located in many geographical locations. Virtual centres may also be used alongside the channels listed above.We will also consider where leading organizations are with regards to 'lights-out' transactional processing. A prognosis of what a typical SSO of the future will look like is provided.

Chapter 6, Performance Measurement focuses:

- Setting up, and working to Service Level Agreements with customers
- Putting in place finance performance metrics
- Putting in place non-financial performance metrics around areas such as customer satisfaction (users and funders), quality cycle-times
- Internal measures of employee satisfaction/engagement
- The use of shared services Balanced Scorecards and other such frameworks.

Chapter 7, Conclusion and Action Template. This final step draws together the report's key learning points and concludes with a checklist of 20 questions that can be used to plan the creation of a service-focused finance SSO.
- Agilent Technologies
- City of Cape Town
- Eastern Health Shared Services
- FedEx
- InterContinental Hotels Group
- UK National Health Service
- The New York Times Company
- Reuters Asia
Note: Product cover images may vary from those shown