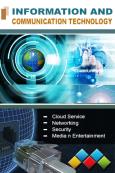 Data Center Networking Market [Ethernet switches, SAN, Routers, ADC, Network Security Equipment, WAN Optimization Appliances]: Global Advancements, Worldwide Forecasts & Analysis (2013-2018)
ID: 2680609
October 2013
Region: Global
225 Pages
Markets and Markets
1 of 5
FEATURED COMPANIES
6wind
BTI Systems
Dell
Extreme Networks
IBM
NEC
Modern data center networking is becoming increasingly complex. While the proliferation of new technologies such as virtualization, cloud computing, and network convergence enable higher workloads to be placed on the network they also add another level of complexity. The movement toward virtualization is forcing enterprises to take restructure their data center architecture to ensure they have the automation, visibility, and security controls in place to meet the needs of today's demanding business applications.

Organizations today face ever-increasing requirements for uptime, application flexibility in rapid application provisioning and increasing data mobility network traffic. Business agility demands increased network I/O uptime, which in turn means constant networking resiliency, and a demand for zero downtime and convergence. Unfortunately, most current network technologies were not developed with the needs of virtualization and cloud computing in mind, as a result network can become a bottleneck for cloud and virtualization deployments.

To cater to these network challenges, organizations are attempting to create a dynamic data center enabled by virtualization. They are moving toward an architecture where server, storage, and network assets are tightly aligned with converged infrastructures. These organizations are aiming for a future where they can deploy and effectively use hundreds and thousands of server applications in a virtual environment.

The IT resources such as storage, server, and network infrastructure resources are treated as pools to be assigned as needed by business services. The goal behind this is to create a pool of network entities that can be allocated and de-allocated on-demand, with the push of a button. This model will require a new layer of abstraction and resource management. To address the high performance and density demands of businesses, virtualized data center will require migration from 1GbE to 10GbE switches. The 10GbE is the foundation of virtualized data centers.

The major industry players in the data center networking market such as Cisco, Juniper Networks, Brocade, HP, Alcatel-Lucent, Arista Networks, Extreme Networks, and others are finding a huge potential in the market in near future. The data center networking market research report analyzes market dynamics, future roadmaps, and global trends, and also provides competitive intelligence and forecasts over the next 5 years.

Scope of the Report

- Product segments: Ethernet switches, router, Storage Area Network (SAN), Application Delivery Controllers (ADCs), network security equipments, and WAN optimization appliances.

- End-user environment: enterprises, cloud service providers, and telecommunication service providers.

- Industry verticals: high tech, BFSI, healthcare, government, education, retail, media and entertainment, and others.

- Geographical regions: North America (NA), Europe (EU), Asia Pacific (APAC), Middle East and Africa (MEA), and Latin America (LA). SHOW LESS READ MORE >
Note: Product cover images may vary from those shown
2 of 5
FEATURED COMPANIES
6wind
BTI Systems
Dell
Extreme Networks
IBM
NEC
1 Introduction
1.1 Key Take-Aways
1.2 Report Description
1.3 Markets Covered
1.4 Stakeholders
1.5 Research Methodology
1.5.1 Key Data Points
1.5.2 Data Triangulation And Market Forecasting
1.6 Forecast Assumptions

2 Executive Summary
2.1 Abstract
2.2 Overall Market Size

3 Market Overview
3.1 Market Definition
3.2 Market Evolution
3.3 Market Segmentation
3.4 Market Dynamics
3.4.1 Drivers
3.4.1.1 Adoption Of Multicore Processors And Virtualization Technologies
3.4.1.2 New Application Deployment And Delivery Models
3.4.1.3 Business Continuity And Disaster Recovery
3.4.1.4 Need For Automated Network Provisioning
3.4.1.5 Increased Adoption Of Cloud Services And Big Data
3.4.2 Challenges
3.4.2.1 Software-Only Approach Puts Significant Constraint On Customers
3.4.2.2 Lack Of Trained Professionals To Assist Network Virtualization
3.4.3 Opportunities
3.4.3.1 Software-Defined Networking (SDN)
3.4.3.2 New Opportunity With Service Providers For Cloud-Ready Data Centers
3.4.4 Impact Analysis Of Dros
3.5 Value Chain

4 Market Size And Forecast By Products
4.1 Introduction
4.2 Ethernet Switches
4.2.1 Overview
4.2.2 Market Size And Forecast
4.3 Storage Area Network (SAN)
4.3.1 Overview
4.3.2 Market Size And Forecast
4.4 Routers
4.4.1 Overview
4.4.2 Market Size And Forecast
4.5 Application Delivery Controller (ADC)
4.5.1 Overview
4.5.2 Market Size And Forecast
4.6 Network Security Equipment
4.6.1 Overview
4.6.2 Market Size And Forecast
4.7 Wan Optimization Appliance
4.7.1 Overview
4.7.2 Market Size And Forecast

5 Market Size And Forecast By End-User Environment
5.1 Introduction
5.2 Enterprises
5.2.1 Overview
5.2.2 Market Size And Forecast
5.3 Cloud Service Providers
5.3.1 Overview
5.3.2 Market Size And Forecast
5.4 Telecommunication Service Providers
5.4.1 Overview
5.4.2 Market Size And Forecast

6 Market Size And Forecast By Verticals
6.1 Introduction
6.2 High Tech
6.2.1 Overview
6.2.2 Market Size And Forecast
6.3 BFSI
6.3.1 Overview
6.3.2 Market Size And Forecast
6.4 Government
6.4.1 Overview
6.4.2 Market Size And Forecast
6.5 Healthcare
6.5.1 Overview
6.5.2 Market Size And forecast
6.6 Retail
6.6.1 Overview
6.6.2 Market Size And Forecast
6.7 Education
6.7.1 Overview
6.7.2 Market Size And Forecast
6.8 Media And Entertainment
6.8.1 Overview
6.8.2 Market Size And Forecast
6.9 Others
6.9.1 Overview
6.9.2 Market Size And Forecast

7 Market Size And forecast By Regions
7.1 Introduction
7.1.1 Parfait Chart
7.1.2 Regional Market Lifecycle
7.2 North America (NA)
7.2.1 Overview
7.2.2 Market Size And Forecast By Products
7.2.3 Market Size And Forecast By End-User Environment
7.2.4 Market Size And Forecast By Verticals
7.3 Europe
7.3.1 Overview
7.3.2 Market Size And Forecast By Products
7.3.3 Market Size And Forecast By End-User Environment
7.3.4 Market Size And Forecast By Verticals
7.4 Asia Pacific (APAC)
7.4.1 Overview
7.4.2 Market Size And Forecast By Products
7.4.3 Market Size And Forecast By End-User Environment
7.4.4 Market Size And Forecast By Verticals
7.5 Middle East And Africa (MEA)
7.5.1 Overview
7.5.2 Market Size And Forecast By Products
7.5.3 Market Size And Forecast By End-User Environment
7.5.4 Market Size And Forecast By Verticals
7.6 Latin America (LA)
7.6.1 Overview
7.6.2 Market Size And Forecast By Products
7.6.3 Market Size And Forecast By End-User Environment
7.6.4 Market Size And Forecast By Verticals

8 Competitive Landscape
8.1 Competitive Landscape
8.1.1 Ecosystem And Roles
8.1.2 Portfolio Comparison
8.1.3 Market Opportunity Analysis
8.1.4 End-User Analysis
8.1.4.1 Global Data Center Hardware Spending Is Expected To Surpass $125 Billion By 2018
8.1.4.2 APAC Will Be The Fastest Growing Region Over Next 5 Years In Data Center Expansion
8.1.4.3 More Than 50% Of All Workloads Will Be Processed In The Cloud By 2018

9 Company Profiles (Mnm View, Overview, Products And Services, Financials, Strategies And Insights)*
9.1 Alcatel-Lucent
9.2 Brocade
9.3 Cisco
9.4 Dell
9.5 EMC
9.6 Extreme Networks
9.7 Equinix
9.8 Fujitsu
9.9 Hewlett Packard (HP)
9.10 Hitachi Data Systems
9.11 IBM
9.12 Intel
9.13 Juniper Networks
9.14 Microsoft
9.15 NEC
9.16 Vmware
*Details On Mnm View, Overview, Products And Services, Financials, Strategies And Insights Might Not Be Captured In Case Of Unlisted Companies.
9.17 Key Innovators
9.17.1 Arista
9.17.2 Avaya
9.17.3 Broadcom
9.17.4 BTI Systems
9.17.5 Calient Technologies
9.17.6 Cohesiveft
9.17.7 Emulex
9.17.8 Pica8
9.17.9 Plexxi
9.17.10 Silver Peak
9.17.11 Transmode
9.17.12 6wind
9.17.13 Qlogic

Appendix
Mergers & Acquisitions (M&A)
Venture Capital (VC) Trends

List Of Tables (106 Tables)

Table 1 Data Center Networking: Market Size, 2013–2018 ($Billion)
Table 2 Proportion, By Products, 2013-2018 (%)
Table 3 Market Size, By Products, 2013-2018($Billion)
Table 4 Market Growth, By Products, 2013-2018 (Y-O-Y %)
Table 5 Ethernet Switches Market Size, By Region, 2013-2018 ($Million)
Table 6 Ethernet Switches, Market Growth, By Region, 2013-2018 (Y-O-Y %)
Table 7 Ethernet Switches, Market Size, By End-User Environment, 2013-2018 ($Million)
Table 8 Ethernet Switches, Market Growth, By End-User Environment, 2013-2018 (Y-O-Y %)
Table 9 Data Center Networking:SAN,Market Size, By Region, 2013-2018 ($Million)
Table 10 SAN, Market Growth, By Region, 2013-2018 (Y-O-Y %)
Table 11 SAN, Market Size, By End-User Environment, 2013-2018 ($Million)
Table 12 SAN, Market Growth, By End-User Environment, 2013-2018 (Y-O-Y %)
Table 13 Data Center Networking: Routers, Markets Size, By Region, 2013-2018 ($Million)
Table 14 Routers, Market Growth, By Region, 2013-2018 (Y-O-Y %)
Table 15 Routers, Market Size, By End-User Environment, 2013-2018 ($Million)
Table 16 Routers, Market Growth, By End-User Environment, 2013-2018 (Y-O-Y %)
Table 17 Data Center Networking: ADC, Market Size, By Region, 2013-2018 ($Million)
Table 18 ADC, Market Growth, By Region, 2013-2018 (Y-O-Y %)
Table 19 ADC, Market Size, By End-User Environment, 2013-2018 ($Million)
Table 20 ADC, Market Growth, By End-User Environment, 2013-2018 (Y-O-Y %)
Table 21 Data Center Networking: Network Security Equipment, Market Size, By Types, 2013-2018 ($Million)
Table 22 Network Security Equipment, Market Size, By Region, 2013-2018 ($Million)
Table 23 Network Security Equipment, Market Growth, By Region, 2013-2018 (Y-O-Y %)
Table 24 Network Security Equipment, Market Size, By End-User Environment, 2013-2018 ($Million)
Table 25 Network Security Equipment, Market Growth, By End-User Environment, 2013-2018 (Y-O-Y %)
Table 26 Data Center Networking: WAN Optimization Appliance, Market Size, By Region, 2013-2018 ($Million)
Table 27 WAN Optimization Appliance, Market Growth, By Region, 2013-2018 (Y-O-Y %)
Table 28 WAN Optimization Appliance, Market Size, By End-User Environment, 2013-2018 ($Million)
Table 29 WAN Optimization Appliance, Market Growth, By End-User Environment, 2013-2018 (Y-O-Y %)
Table 30 Data Center Networking: Proportion, By End-User Environment, 2013-2018 (%)
Table 31 Market Size, By End-User Environment, 2013-2018 ($Billion)
Table 32 Market Growth, By End-User Environment, 2013-2018 (Y-O-Y %)
Table 33 Enterprise, Market Size, By Products, 2013-2018 ($Million)
Table 34 Enterprise, Market Size, By Region, 2013-2018 ($Million)
Table 35 Cloud Service Provider, Market Size, By Products, 2013-2018 ($Million)
Table 36 Cloud Service Provider, Market Size, By Region, 2013-2018 ($Million)
Table 37 Telecommunication Service Provider, Market Size, By Products, 2013-2018 ($Million)
Table 38 Telecommunication Service Provider, Market Size, By Region, 2013-2018 ($Million)
Table 39 Proportion, By Verticals, 2013-2018 (%)
Table 40 Market Size, By Verticals, 2013-2018 ($Million)
Table 41 Market Growth, By Verticals, 2013-2018 (Y-O-Y %)
Table 42 Data Center Networking: High-Tech, Market Size, By Products, 2013-2018 ($Million)
Table 43 High-Tech, Market Size, By Region, 2013-2018 ($Million)
Table 44 BFSI, Market Size, By Products, 2013-2018 ($Million)
Table 45 BFSI, Market Size, By Region, 2013-2018 ($Million)
Table 46 Government, Market Size, By Products, 2013-2018 ($Million)
Table 47 Government,Market Size, By Region, 2013-2018 ($Million)
Table 48 Data Center Networking: Healthcare, Market Size, By Products, 2013-2018 ($Million)
Table 49 Healthcare, Market Size, By Region, 2013-2018 ($Million)
Table 50 Retail, Market Size, By Products, 2013-2018 ($Million)
Table 51 Retail, Market Size, By Region, 2013-2018 ($Million)
Table 52 Education, Market Size, By Products, 2013-2018 ($Million)
Table 53 Education, Market Size, By Region, 2013-2018 ($Million)
Table 54 Data Center Networking: Media And Entertainment, Market Size, By Products, 2013-2018 ($Million)
Table 55 Media And Entertainment, Market Size, By Region, 2013-2018 ($Million)
Table 56 Data Center Networking: Others, Market Size, By Products, 2013-2018 ($Million)
Table 57 Proportion, By Region, 2013-2018 (%)
Table 58 Market Size, By Region, 2013-2018 ($Billion)
Table 59 Market Growth, By Region, 2013-2018 (Y-O-Y %)
Table 60 NA, Market Size, By Products, 2013-2018 ($Million)
Table 61 NA, Market Growth, By Products, 2013-2018 (Y-O-Y %)
Table 62 NA, Market Size, By End-User Environment, 2013-2018 ($Billion)
Table 63 NA, Market Growth, By End-User Environment, 2013-2018 (Y-O-Y %)
Table 64 NA, Market Size, By Verticals, 2013-2018 ($Million)
Table 65 NA, Market Growth, By Verticals, 2013-2018 (Y-O-Y %)
Table 66 Europe, Market Size, By Products, 2013-2018 ($Million)
Table 67 Europe, Market Growth, By Products, 2013-2018 (Y-O-Y %)
Table 68 Europe, Market Size, By End-User Environment, 2013-2018 ($Million)
Table 69 Europe, Market Growth, By End-User Environment, 2013-2018 (Y-O-Y %)
Table 70 Europe, Market Size, By Verticals, 2013-2018 ($Million)
Table 71 Europe, Market Growth, By Verticals, 2013-2018 (Y-O-Y %)
Table 72 APAC, Market Size, By Products, 2013-2018 ($Million)
Table 73 APAC, Market Growth, By Products, 2013-2018 (Y-O-Y %)
Table 74 APAC, Market Size, By End-User Environment, 2013-2018 ($Million)
Table 75 APAC, Market Growth, By End-User Environment, 2013-2018 (Y-O-Y %)
Table 76 APAC, Market Size, By Verticals, 2013-2018 ($Million)
Table 77 APAC, Market Growth, By Verticals, 2013-2018 (Y-O-Y %)
Table 78 MEA, Market Size, By Products, 2013-2018 ($Million)
Table 79 MEA, Market Growth, By Products, 2013-2018 (Y-O-Y %)
Table 80 MEA, Market Size, By End-User Environment, 2013-2018 ($Million)
Table 81 MEA, Market Growth, By End-User Environment, 2013-2018 (Y-O-Y %)
Table 82 MEA, Market Size, By Verticals, 2013-2018 ($Million)
Table 83 MEA, Market Growth, By Verticals, 2013-2018 (Y-O-Y %)
Table 84 LA, Market Size, By Products, 2013-2018 ($Million)
Table 85 LA, Market Growth, By Products, 2013-2018 (Y-O-Y %)
Table 86 LA, Market Size, By End-User Environment, 2013-2018 ($Million)
Table 87 LA, Market Growth, By End-User Environment, 2013-2018 (Y-O-Y %)
Table 88 LA, Market Size, By Verticals, 2013-2018 ($Million)
Table 89 LA, Market Growth, By Verticals, 2013-2018 (Y-O-Y %)
Table 90 Alcatel-Lucent: Revenue By Business Segment, 2011–2012 ($Million)
Table 91 Brocade: Revenue By Business Segments, 2011–2012 ($Million)
Table 92 Cisco: Revenue, By Business Segment, 2012–2013 ($Million)
Table 93 Dell: Revenue By Business Segment, 2012–2013 ($Million)
Table 94 EMC: Revenue By Business Segment, 2011–2012 ($Million)
Table 95 Extereme Networks: Revenue By Regions, 2012–2013 ($Million)
Table 96 Equinix: Revenue By Regions, 2011–2012 ($Million)
Table 97 Fujitsu: Revenue, 2011–2012 ($Million)
Table 98 HP: Revenue By Business Segment, 2011–2012 ($Million)
Table 99 Hitachi Ltd.: Revenue, By Regions, 2011–2012 ($Million)
Table 100 IBM: Revenue, By Business Segment, 2011–2012 ($Million)
Table 101 Intel: Revenue By Regions, 2011–2012 ($Million)
Table 102 Juniper Networks: Revenue, By Segments, 2011–2012 ($Million)
Table 103 Microsoft: Revenue, By Segments, 2012–2013 ($Million)
Table 104 Nec: Segment Revenue, By Segments 2012–2013 ($Million)
Table 105 Vmware: Revenue, By Regions, 2011–2012 ($Million)
Table 106 Data Center Networking: Merger And Acquisition

List Of Figures (42 Figures)

Figure 1 Secondary And Primary Research
Figure 2 Data Triangulation And Market Forecasting
Figure 3 Data Center Networking: Market Growth, 2013–2018 (Y-O-Y %)
Figure 4 Data Center Networking: Market Evolution
Figure 5 Data Center Networking: Market Segmentation
Figure 6 Impact Analysis Of Dros
Figure 7 Data Center Networking: Value-Chain
Figure 8 Data Center Networking: Market Growth, By Products, 2013-2018 (Y-O-Y %)
Figure 9 Ethernet Switches, Market Growth, By Region, 2013-2018 (Y-O-Y %)
Figure 10 Ethernet Switches, Market Growth, By End-User Environment, 2013-2018 (Y-O-Y %)
Figure 11 SAN, Market Growth, By Region, 2013-2018 (Y-O-Y %)
Figure 12 SAN, Market Growth, By End-User Environment, 2013-2018 (Y-O-Y %)
Figure 13 Data Center Networking: Routers, Market Growth, By Region, 2013-2018 (Y-O-Y %)
Figure 14 Routers, Market Growth, By End-User Environment, 2013-2018 (Y-O-Y %)
Figure 15 ADC, Market Growth, By Region, 2013-2018 (Y-O-Y %)
Figure 16 ADC, Market Growth, By End-User Environment, 2013-2018 (Y-O-Y %)
Figure 17 Network Security Equipment, Market Growth, By Region, 2013-2018 (Y-O-Y %)
Figure 18 Network Security Equipment, Market Growth, By End-User Environment, 2013-2018 (Y-O-Y %)
Figure 19 WAN Optimization Appliance, Market Growth, By Region, 2013-2018 (Y-O-Y %)
Figure 20 WAN Optimization Appliance, Market Growth, By End-User Environment, 2013-2018 (Y-O-Y %)
Figure 21 Market Growth, By End-User Environment, 2013-2018 (Y-O-Y %)
Figure 22 Market Growth, By Verticals, 2013-2018 (Y-O-Y %)
Figure 23 Data Center Networking: Market Growth, By Regions, 2013-2018 (Y-O-Y)
Figure 24 Data Center Networking: Parfait Chart
Figure 25 Market Growth, By Products, 2013-2018 (Y-O-Y %)
Figure 26 Market Growth, By End-User Environment, 2013-2018 (Y-O-Y %)
Figure 27 Market Growth, By Verticals, 2013-2018 (Y-O-Y %)
Figure 28 Europe, Market Growth, By Products, 2013-2018 (Y-O-Y %)
Figure 29 Europe, Market Growth, By End-User Environment, 2013-2018 (Y-O-Y %)
Figure 30 Europe, Market Growth, By Verticals, 2013-2018 (Y-O-Y %)
Figure 31 APAC, Market Growth, By Products, 2013-2018 (Y-O-Y %)
Figure 32 APAC, Market Growth, By End-User Environment, 2013-2018 (Y-O-Y %)
Figure 33 APAC, Market Growth, By Verticals, 2013-2018 (Y-O-Y %)
Figure 34 MEA, Market Growth, By Products, 2013-2018 (Y-O-Y %)
Figure 35 MEA, Market Growth, By End-User Environment, 2013-2018 (Y-O-Y %)
Figure 36 MEA, Market Growth, By Verticals, 2013-2018 (Y-O-Y %)
Figure 37 LA, Market Growth, By Products, 2013-2018 (Y-O-Y %)
Figure 38 LA, Market Growth, By End-User Environment, 2013-2018 (Y-O-Y %)
Figure 39 LA, Market Growth, By Verticals, 2013-2018 (Y-O-Y %)
Figure 40 Data Center Networking: Market Players
Figure 41 Product Portfolio Comparison
Figure 42 Market Opportunity Analysis
Note: Product cover images may vary from those shown
3 of 5
FEATURED COMPANIES
6wind
BTI Systems
Dell
Extreme Networks
IBM
NEC
Enterprises are highly dependent on their data center's efficiency and application performance to improve employee productivity, reduce operational costs, and increase revenue. To achieve these objectives, virtualization, simplification, and consolidation are the three most crucial initiatives for enterprises. These objectives demand high-performance server and networking technologies as well as increased integration between the two to achieve optimal performance. Hence, the proper integration of server and simplified networking infrastructure is pivotal.

Data center networking vendors are focusing on delivering best-in-class dynamic network infrastructure that can help to consolidate applications and servers and virtualizes its system resources along with improving overall performance, availability, and energy efficiency, thereby providing a more flexible and dynamic Information Technology (IT) infrastructure. Today's data center networking infrastructure solution is based on open standards. It optimizes performance and enables consolidation which in turn increases network scalability and resiliency, simplifies operations and streamlines management along with lowering the Total Cost of Ownership (TCO). This solution also automates the network infrastructure management, making existing infrastructure easily adaptable and flexible, especially for cloud service providers, for third party application deployments.

This report gives detailed insights into the global data center networking market split across networking products, network security equipment, end-user environment, verticals, and regions. The networking product segment includes switches, routers, Storage Area Network (SAN) components, network security equipment, Application Delivery Controller (ADC), and Wide Area Network (WAN) optimization appliances. The network security equipment comprises of firewalls, Intrusion Prevention Systems (IPS), remote VPN access device, and other security devices. The end-user environment is segmented among cloud service providers, telecommunications providers, and enterprises. The verticals segment includes verticals such as high tech, Banking, Financial services and Insurance (BFSI), healthcare, government, education, retail, media and entertainment, and others. The region-wise segmentation covers North America (NA), Europe, Asia Pacific (APAC), Middle East and Africa (MEA), and Latin America (LA).

The report also emphasizes key adoption trends, future opportunities, and business cases in this innovative market. An increasing adoption of data center networking solutions is expected , as major vendors are aggressively investing and rigorously working toward building cost-effective and virtualized data center network architecture, in an effort to meet the rising bandwidth demands and business agility. The total data center networking market is expected to grow from $12.49 billion in 2013 to $21.85 billion by 2018, at an estimated Compound Annual Growth Rate (CAGR) of 11.8% from 2013 to 2018.
Note: Product cover images may vary from those shown
4 of 5
- 6wind
- Avaya
- BTI Systems
- Broadcom
- Brocade
- Calient Technologies
- Cisco
- Cohesiveft
- Dell
- EMC
- Emulex
- Equinix
- Extreme Networks
- Fujitsu
- Hewlett Packard (HP)
- Hitachi Data Systems
- IBM
- Intel
- Juniper Networks
- Microsoft
- NEC
- Pica8
- Plexxi
- Qlogic
- Silver Peak
- Transmode
- Vmware Arista
Note: Product cover images may vary from those shown
5 of 5
Note: Product cover images may vary from those shown