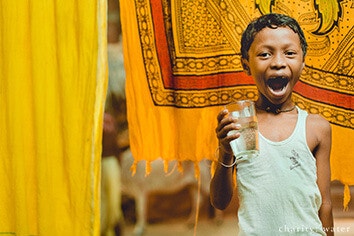 Clean Water Means
More Kids in School
As the world's largest provider of market research and business information, Research and Markets believes in the importance of knowledge. This is why we are working with charity: water to ensure that the next generation achieve a better standard of education and a brighter future.
charity: water is a non-profit organization bringing clean and safe drinking water to people in developing countries.
So far charity: water have funded 38,113 projects across 27 different countries, by teaming with local partners to dig wells, install water pipes and provide latrines. Thanks to this work, over 8 million people now have access to clean, safe water.
Research and Markets have previously worked with charity: water to fund the building of a well in Murda in Mozambique. This well continues to make a tangible difference to the lives of over 850 people, especially women and girls who previously walked for up to two hours a day to collect water. Now this time can be spent in school!
The next phase of this partnership announced today will see Research and Markets working with charity: water to bring clean water to the school children of Kolkata, India. In Kolkata, water is widely available but often contaminated. Water access in Kolkata's schools is only 65% and a 2015 citywide baseline survey found that over half of schools tested positive for E.coli.
There is a clear link between accessible water and improved educational prospects for local communities, especially for women and girls in developing countries as they are generally the ones left to source water.